Description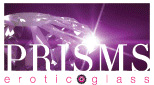 This uniquely handcrafted anal plug is designed for sensual comfort and is visually striking with its unique earthen hues. Agni begins at a gently rounded point, widening outward before tapering at the neck. The flared circular base is flat-bottomed allowing the Agni to stand up on its own for solo play. Made entirely of borosilicate glass, the Agni is non-porous and easily cleaned with soap and water. Can be sterilized by cleaning in a dishwasher.
Measurements: 3.25 inch overall length, 3 inch insertable length, 1.69 inch max insertable diameter
An awesome product proudly supplied by Sexy Adult Store. We deliver promptly with discrete wrapping to assure your privacy is maintained.