Description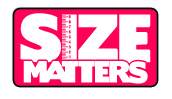 Instantly transform into a fantasy lover with the Be A Porn Star Kit! This 3-piece set has everything you need to rock their world. Use the Passion Performance Male Numbing Spray to keep yourself hard all night! With the highest spray concentration of Lidocaine available over the counter, your intense stamina will delay ejaculation so that you and your partner can prolong the pleasure! Spray 2-10 times on the head of your penis, depending on your needs, rub in, and shove into the Mega Penis Enlargement Sleeve. This thick, stretchy enhancer will give you the enormous erection you have always wanted to try on for size. Adding 2 solid inches in length, and nearly an inch in girth, the rubber-like material is firm but squeezable, just like the real thing! To complete your Porn Star package, deposit massive amounts of Jizz Lube wherever you want on your partner, using it to ease your way into them. A water based lubricant that resembles the look, feel, and scent of authentic ejaculate, it is white, creamy, and musky…just like the real thing. Non-staining, it stays slick and cleans up easily.
Measurements: Sleeve: 8.5 inches in length, 2.25 inches in diameter, 1.25 inches inner diameter unstretched. Desensitizing spray: 1 fl. oz. Jizz Lube: 8.5 fl. oz.
Material: TPR
Color: Flesh
Notes: Do not use numbing spray if you are allergic to lidocaine or benzocaine. For best results, read label before use. 10 mg of Lidocaine per spray.