Description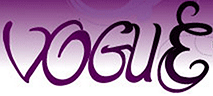 Experience resistance training along with sensual enjoyment with this pair of weighted silicone Kegel balls. The body-friendly material is phthalate-free and suitable for long-term use, as well as being velvety smooth and comfortable. Internally weighted, the inner ball rolls freely, causing subtle shifts during movement for gentle stimulation and heightened anticipation. With heightened anticipation comes increased sensitivity. Strengthening the pelvic floor muscles can bring greater arousal and tightness over time with regular use. The attached loop makes for easy and quick retrieval. With no noisy motors or moving parts, you can use this fantastic toy all day and it will stay your little secret.
Measurements: 3.75 inches in length, 1.4 inches in diameter
An awesome product proudly supplied by Sexy Adult Store. We deliver promptly with discrete wrapping to assure your privacy is maintained.